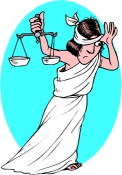 Tim Graham, Newsbusters
:
The nomination of a Hispanic for the Supreme Court will remind conservatives of the case of Miguel Estrada, a promising Hispanic conservative that the Democrats filibustered -- at the circuit court level -- and in 2003, Estrada gave up the battle.
Here's one priceless exchange from ABC's This Week on February 9, 2003, with an ABC reporter now working as a talk-show host on National Public Radio:


MICHEL MARTIN: Miguel Estrada is a very promising young lawyer who went to some excellent schools, had excellent clerkships, has a good work record. What he lacks in judicial background he makes up with a compelling life story....And you know what that's called George? Affirmative action. He is an affirmative action candidate as practiced by the Republican Party and the conservative movement....

GEORGE WILL: Michel, affirmative action, in the Michigan style, would be to give Estrada 20 extra points. He didn't get that. He got the highest possible rating by the ABA.
Ilya Shapiro, Cato@Liberty
:
She has a mixed reputation, with a questionable temperament and no particularly important opinions in over 10 years on the Second Circuit. Most notably, she was part of the panel that summarily affirmed the dismissal of Ricci v. DeStefano, where the City of New Haven denied firefighter promotions based on an admittedly race-neutral exam whose results did not yield the "correct" racial mix of successful candidates. Sotomayor's colleague José Cabranes—a liberal Democrat—excoriated the panel's actions and the Supreme Court will likely reverse the ruling next month.

If this is the kind of "empathy" the president wants from his judges, we are in for a long summer—and more bitter confirmation battles in the future.
Matthew Vadum, American Spectator
:
President Obama's radical new nominee to replace Associate Justice David Souter on the Supreme Court, Sonia Sotomayor, used to serve on the board of LatinoJustice PRLDEF (White House backgrounder), one of the racial grievance groups that helped to sink the judicial nomination of Honduran-born Miguel Estrada in 2003.

Along with groups such as the Mexican-American Legal Defense and Education Fund (MALDEF), LatinoJustice fought a war of attrition against President George W. Bush's 2001 nomination of conservative Miguel Estrada, a Honduran-born immigrant, to the U.S. Court of Appeals for the District of Columbia. Democrats in the Senate filibustered the nomination and a weary Estrada withdrew from consideration in 2003.

Today LatinoJustice PRLDEF, a tax-exempt 501(c)(3) nonprofit, hailed the nomination of Sotomayor on the basis of her ethno-cultural heritage. "As the second largest and fastest growing population in America, with a large pool of qualified individuals to choose from, it was wholly appropriate for the president to nominate a Hispanic," the group said in a written statement. (PDF)
Human Events
has collected some quotes that suggest Sotomayor is not troubled by her lack of judicial impartiality:
"I would hope that a wise Latina woman with the richness of her experience would more often than not reach a better conclusion than a white male who hasn't lived that life."

"I simply do not know exactly what the difference will be in my judging. But I accept there will be some based on my gender and my Latina heritage."

"I further accept that our experiences as women and people of color affect our decisions.

The aspiration to impartiality is just that -- it's an aspiration

because it denies the fact that we are by our experiences making different choices than others."

"All of the Legal Defense Funds out there -- they're looking for people with Court of Appeals experience. Because it is --

Court of Appeals is where policy is made

. And I know, and I know, that this is on tape, and I should never say that. Because we don't 'make law.' "
Stephen Dinan, Washington Times
:
Three of the five majority opinions written by Judge Sotomayor for the 2nd Circuit Court of Appeals and reviewed by the Supreme Court were reversed, providing a potent line of attack raised by opponents Tuesday after President Obama announced he will nominate the 54-year-old Hispanic woman to the high court.

"Her high reversal rate alone should be enough for us to pause and take a good look at her record. Frankly, it is the Senates duty to do so," said Wendy Wright, president of Concerned Women for America.
Steve Milloy of Junkscience.com
regarding one of those reversed decisions:
Obama Supreme Court nominee Sonia Sotomayor represents a potential threat to U.S. consumers and to the economy in terms of energy and the environment.

In her 2007 Second Circuit decision in Riverkeeper, Inc. v. EPA 475 F. 3d 83, Judge Sotomayor sided with extreme green groups who had sued the U.S. EPA because the agency permitted cost-benefit analysis to be used in the determination of environmental protection technology for power plant cooling water intake structures.

Fortunately, Judge Sotomayor's decision was recently overturned by the Supreme Court, fittingly on April 1, 2009 (Entergy v. Riverkeeper, No. 07-588).

Had the EPA been required to abide by Judge Sotomayor's decision, American consumers would have been forced to pay billions of dollars more in energy costs every year as power plants producing more than one-half of the nation's electricity would have had to undertake expensive retrofits.
Newbie Democrat Arlen Specter
confirms that Sotomayor's gender and ethnicity are the main reasons why she should be confirmed:
I applaud the nomination of Judge Sotomayor to the Supreme Court. Her confirmation would add needed diversity in two ways: the first Hispanic and the third woman to serve on the high court. While her record suggests excellent educational and professional qualifications, now it is up to the Senate to discharge its constitutional duty for a full and fair confirmation process.
Meaning, of course, that only a misogynist racist would oppose her.
(Image found here)