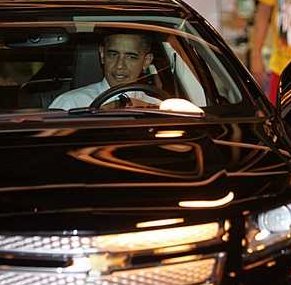 Daily Finance reports today
that the Chevy Volt has been named Car of the Year at the Detroit Auto Show:
The Volt's selection for the Car of the Year award wasn't much of a surprise. Reviews by the automotive press have largely praised the vehicle's design, and the Volt has taken several other awards already, including Motor Trend magazine's Car of the Year.
The auto industry declaring an automobile to be critically acclaimed is about as meaningful as the film industry awarding honors to various of its own products.
Oscar-winning movies often end up being complete duds with the unwashed masses. I'm sure that we philistines will fail to get sucked in by the hype swirling around the Car of the Year as well.