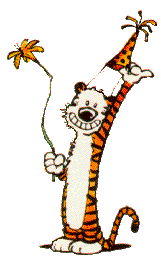 My passion for blogging has ebbed and flowed since the founding of this blog in 2004. After a lengthy hiatus, I think I may be ready to give it another whirl.
I know that various old posts still come up in internet searches, because I still get occasional non-spam comments. Most intriguing to me has been the strange conversation that has resulted from a post I did a couple of years ago on the political views of Sam Elliott. Unless I change my mind for some reason, that will be the topic of my next post.
So. Even if most of C-Pol's past followers have moved on to other things, I still intend to document my thoughts on the major currents of politics, culture, religion, etc. However you arrived here, I hope you'll find food for thought. If you stick around to comment, I hope you'll do so civilly.
As before, I'm more interested in the big ideas that drive the issues of the day than I might be in the issues themselves. We'll see how that works out.
I see that my blogroll is woefully outdated. I really ought to do something about that.