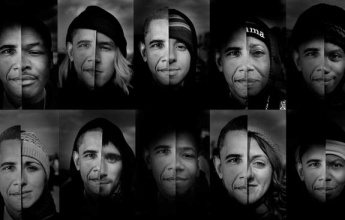 Detroit Free Press
, January 21:
See Obama in yourself -- and take a photo for our gallery




You can help build our gallery of faces from people who see a part of President Barack Obama in themselves.

We've got a photo of Obama you can cut out for yourself -- click here to download it. Then follow the instructions, take a picture and send it to us here. Tell us what part of Obama is in you and we'll add your comments to your photo.

See more photos at freep.com/obamaportraits.
Of
course
we can trust the media to provide us fair and objective reporting on the Obama administration.